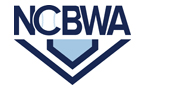 STARKVILLE, Miss. — Mississippi State is ranked 16th in the National Collegiate Baseball Writers Association preseason rankings announced Monday. It's the fifth top 20 ranking for the Bulldogs, who open the 2013 campaign Feb. 15-17 against Portland in a four-game weekend series at Dudy Noble Field.
Nine SEC teams, the most from any one conference, are included in this year's NCBWA poll, including preseason favorite Arkansas. Also ranked are No. 3 LSU, No. 6 South Carolina, No. 12 Kentucky, No. 15 Florida, No. 16 Mississippi State, No. 24 Texas A&M and No. 25 Ole Miss.
Mississippi State received a No. 5 ranking by Baseball America, State's highest preseason ranking since the 1989 Diamond Dogs were ranked first nationally. MSU captured the 2012 SEC Baseball Tournament, advanced to its 32nd NCAA regional tournament berth and finished the season with a 40-24 record and a No. 22 national ranking.
Elsewhere, MadnessSports.com has named State junior shortstop Adam Frazier to its first-team All-America team. The Bishop, Ga., product was named to the online publication's all-conference SEC team last week along with sophomore pitcher Jonathan Holder and junior outfielder Hunter Renfroe.
Article courtesy Mississippi State Athletics Sports Information
Related articles